Good Morning
Happy Saturday July 24th

"I am always with you.
But I have given you the freedom to choose whether or not you want to be close to Me.
I want you to come to Me because you love Me, not because you have to.
So I have placed a 'door' between us,
and I let you decide whether or not to open it.
One of the best ways to open that door is to be thankful.
Jesus Calling by Sarah Young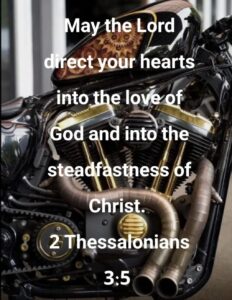 Enter his gates with thanksgiving and his courts with praise;
give thanks to him and praise his name.
Psalm 100:4


Today's prayer 🙏
Good Morning Jesus,
We have found that there is no other way to live life other than being close to you.
Father God, we want to breath out your name all through our days and nights.
Father God, we want to walk in this dark world shining Your radiant light everywhere we go.  So that everyone can truly see how great you are.
Father, help us all to come to this point.  Help us all to live to be better examples as we go out into this dark world we live in.
Thank you, Lord Jesus, for giving us that door we can walk through to be closer to you.
In Jesus' name,
Amen

Aren't you tired of knocking?
Well, open the door and let Him in!!
Pastor Bevo
                   ~Keep yourself in the light and love of Jesus, because it is then He blesses your life.